WOW!house Products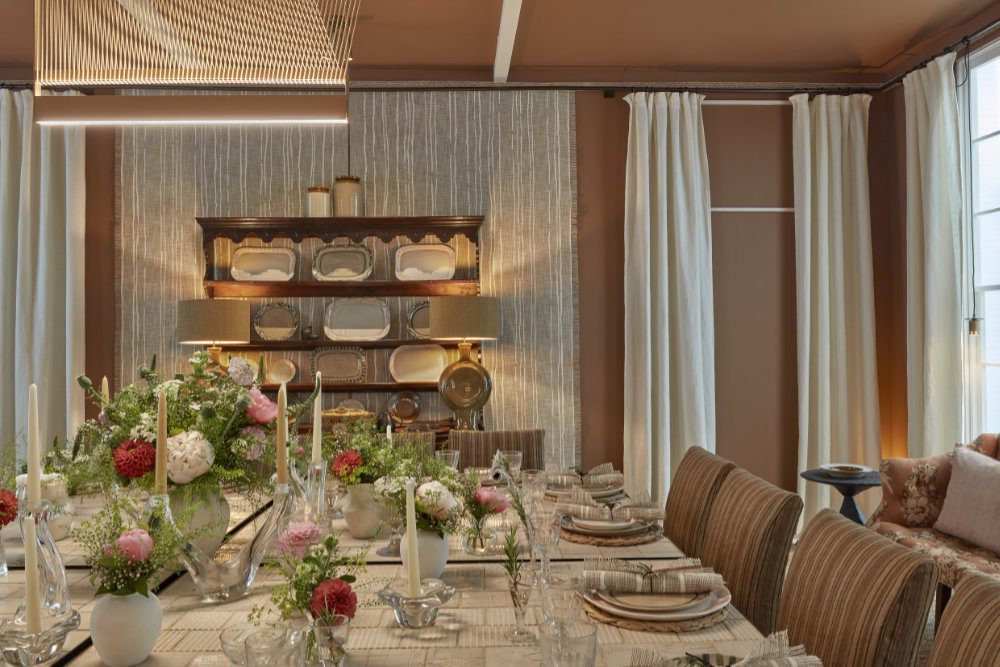 Photography: James McDonald
We were extremely honoured to be asked to be part of the WOW!house 2023 at the Design Centre, Chelsea Harbour. This 500 sqm showhouse, built within the Design Centre, includes 18 full-size rooms designed by world-class interior designers.
It's extremely fitting that we were invited to create The Dining Room at WOW!house, as over recent years, we have gained a bit of a reputation for our renowned Friday Lunch Club which indulges Jay's love of cooking, along with both Martin and Jay's joint appreciation for fun and informal conversations with MHD friends. Inspired by the fun of Friday Lunch Club, Martin and Jay said, "For our Dining Room concept, atmosphere is our starting point. Creating somewhere we would choose for ourselves, we want everyone to immediately feel relaxed and at home – it's certainly not somewhere you should feel you have to be on your best behaviour!" … and so, the design concept of The Dining Room was born.
Completely original, The Dining Room is full of handcrafted objects and furniture ranging from antique found items to modern pieces, happily sitting side by side. This juxtaposition of contrasting designs adds individuality, soul and intrigue.
A selection of items from our room at the WOW!house are available to purchase above.